About Us
News & Events
Training
Donations Boundaries
Contact Us

Membership
Board of Directors
Fire Officers
Member Roster
Recruitment

Specialties
First Responder
Water Rescue
Wilderness SAR

Apparatus
Utility 260
Engine 261
Engine 262
Tanker 263
Engine 264
Rescue 265
Tanker 267
Utility 268
Boat 26

Stations
Goff Station
Huston Station
Johnson Station
Loftis Station

Multimedia
Action Shots
Listen Live!

---


The Mission of the Sissonville Fire Department is to provide fire, rescue, and emergency medical services to the citizens, businesses, and visitors of the Sissonville Fire District.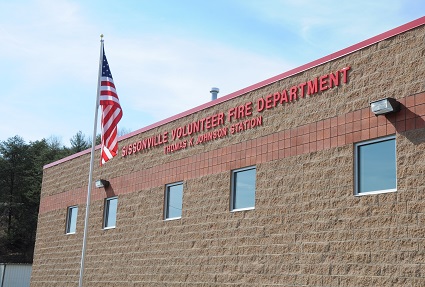 Sissonville Fire Department proudly protects 24,000 people living in an area of 125.6 square miles. We operate out of 4 stations that protect a primarily rural area. Our department is a public department whose members are on a volunteer status. We have an ISO rating of 4/4x. The department formed and incorporated on May 4, 1961 and serves the communities of Sissonville, Millertown, Pocatalico, and Guthrie proudly.


---
Sissonville Fire Department
P.O. Box 13096
Sissonville, WV 25360
Scanner: 155.145 Mhz
Phone: (304) 984-0674
Emergency: Dial 911
E-mail: Mail@Station26.org

STATION 26
Kanawha County, WV

---

Forest Fire Season
Mar 1 - May 31
Current Risk:

---

---
Sissonville VFD Members
Email Access